33rd ADMA Annual Meeting in
Penrith, the Lake District,
UK
FRIDAY 16TH TO SUNDAY 18TH JUNE 2023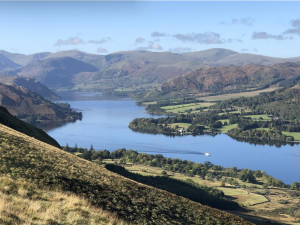 A warm welcome to Penrith for the 33rd ADMA annual meeting. We look forward to another
old-fashioned face to face meeting!
Nestled between the beautiful fells and tarns of the Lake District National Park and the
stunning upland hills of the Pennines, the market town of Penrith is a gateway to some of themost incredible landscapes in the UK.
Its attractive red sandstone houses, cosy pubs, family run shops, local eateries and attractions inspire all generations of visitors, while just outside this ancient market town's borders are a huge range of activities and historical sites thatencourage hours of exploration.
Click here for the full itinerary:
Articles